You can put a plain tee inside a really kick-ass shirt packaging and nine times out of ten it would create a stronger impression than those shirts packaged in boring packaging. So, without further ado, here's the latest of the coolest, most conceptual t-shirt packaging designs we've seen in the webs. We hope you'll be inspired to get more creative!
SAUSAGE T-SHIRT PACKAGING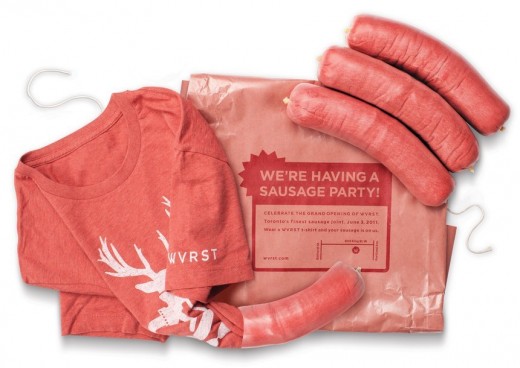 I absolutely love how quirky and realistic this looks. This is the kind of packaging that's so well thought out that you won't need a lot of frills to make it work. You see right here that it just requires a special plastic bag and yarn to achieve the t-shirt sausage. Pretty cheap and easy to make but something that you won't forget.
The shirts were printed with the same humorous artwork from the WVRST posters of adorable animals being put through a meat grinder. via Dandad.org
To build hype around WVRST's grand opening, TAXI2 Canada hand-delivered t-shirts packaged as sausages wrapped in butcher paper. This direct mail piece invited food critics, bloggers and other cultural influencers to what TAXI2 Canada dubbed "the sausage party".
POPSICLE T-SHIRT PACKAGING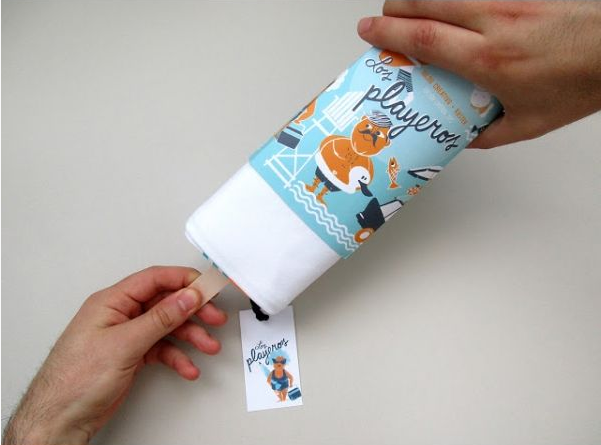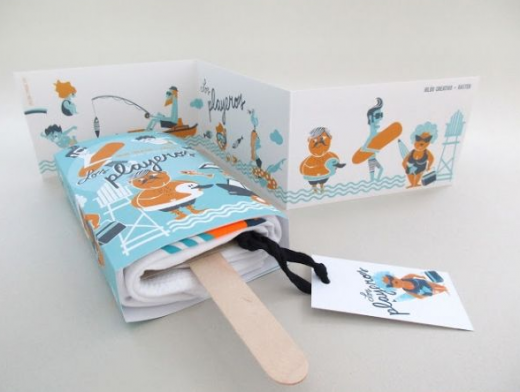 Here is another t-shirt packaging that's so easy to execute. All you need is a Popsicle stick to make add personality to your regular packaging. But of course it's not that easy. You have to make sure everything works well and the design of the t-shirt packaging matches the overall concept and design of the actual t-shirt.
CRAYONS T-SHIRT PACKAGING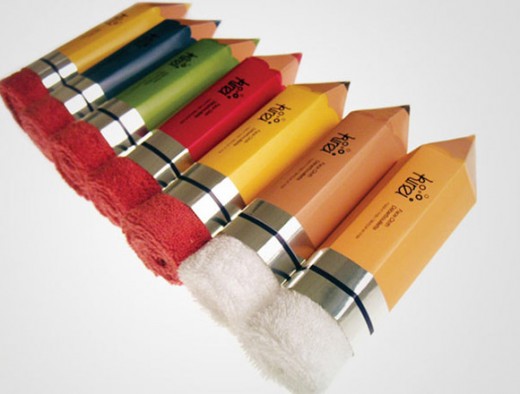 Okay, we're cheating with this one. It's a towel packaging and not a t-shirt packaging but it works perfectly well with t-shirt too, don't you think? It might be a bit expensive to make but if it's the kind of design that matches your brand, it's worth investing in.
TRIANGLE CARTON T-SHIRT PACKAGING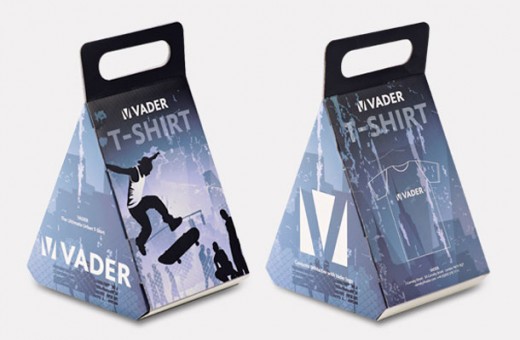 These triangle cardboard boxes are too cute and easy-to-carry. Plus, you can put a lot of artwork and promotional info in the box.
GLASS JAR T-SHIRT PACKAGING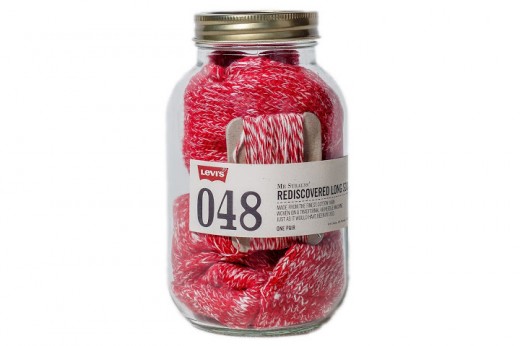 Levi's Basics, the brand's new line of men's socks, t-shirts and underwear, Mad Projects (the licensee behind the brand) knew they had to think outside of the traditional 3-pack of briefs. via thevmspace
PAPER WRAP T-SHIRT PACKAGING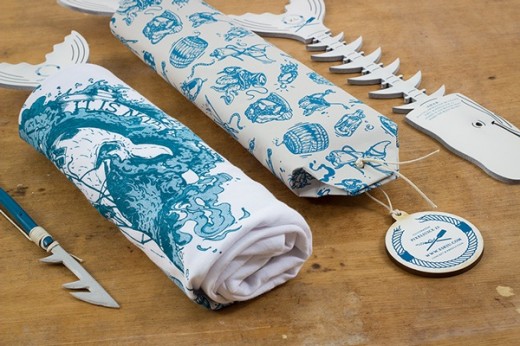 How cool is this? The same as the Popsicle concept above but it has something that you can't throw away- a whale bone with promotional info. Unlike the popsicle stick, this one is worth keeping and is therefore much better if you're giving shirts for promotional purposes.