Creativity should not only be poured on the design of your t-shirt. It must also be used to think of a unique and creative way for your t-shirt packaging!
Packaging is a way of marketing. Sometimes, people buy shirts just because the t-shirt packaging is awesome. Take a look at these Johnny Cupcakes T-shirt packaging and you'd know what I mean!
Your shirt's packaging makes a statement about the shirt, and your brand of course whether you're a tech company, a sports event, or a band. People indeed judge the book by its cover.
The trend of people buying eco-friendly products has become more than a trend, it's the norm.
It's clear: Customers support and look up to businesses that offer products and services that are eco-friendly.
If you think eco-friendly is boring, you're totally mistaken!
Here are some of the coolest sustainable t-shirt packaging designs we've seen:
#1 Milk Box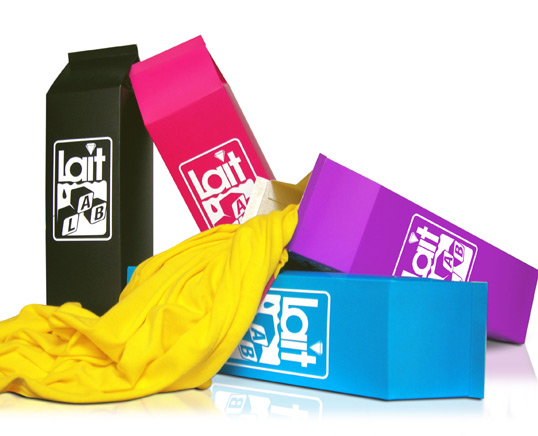 So the first one is a milk box shirt packaging. The idea is quite out of this world which would help you attract customers. And what's more is that it is made of cardboard.
If you scroll down you will find three other shirt packaging on the list that are made of carton or cardboard. This is because cardboards are biodegradable.
This means that they decompose with the help of bacteria or other living organisms. Unlike plastics that are non biodegradable, cardboard products won't be there to pollute the world like plastics would.
For a t-packaging such as this, you might want to partner with a cereal company to make the breakfast complete.
#2 Pizza Box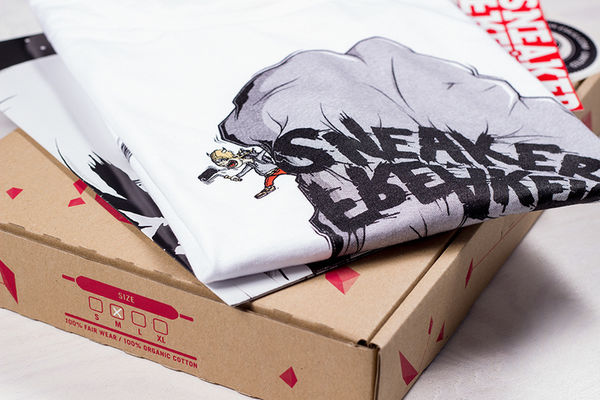 Second on the list is the pizza box packaging which is another packaging made of cardboard. Yey!
Although this has been done before already, it's still a pretty neat idea that would surely catch your customers by surprise.
This would be pretty amazing if you have a pizza business to match with them though, that would be something.
#3 Cardboard Tube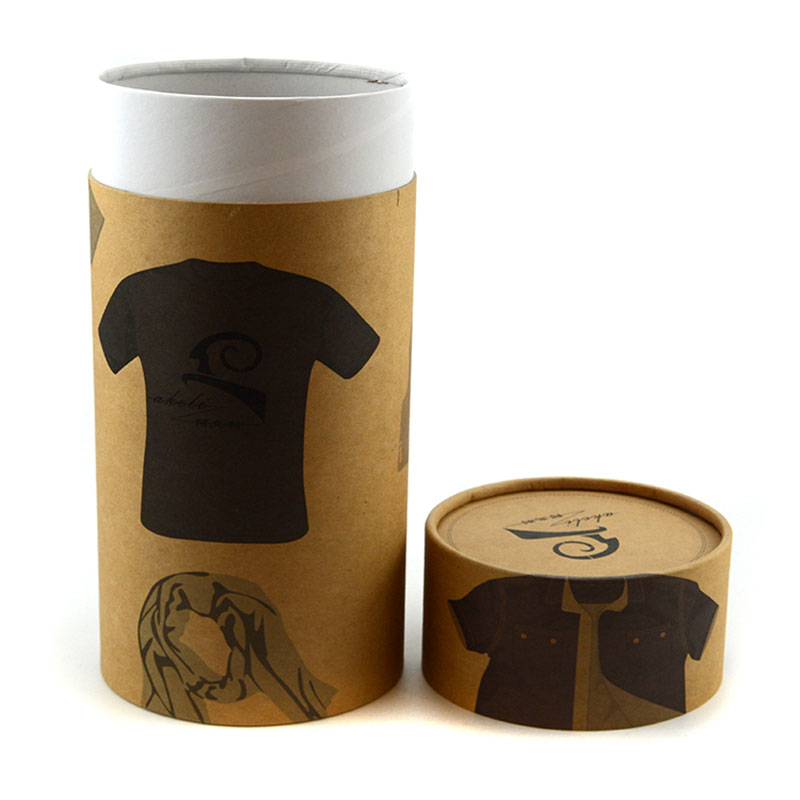 This one's a good and popular idea, too.
T-shirt tube packaging is really something customers would love to have because not only is it durable, the cardboard tube is that it's reusable. Instead of holding your shirt, customers may find other things for it to hold like lip cosmetics, crayons, or brushes…and a thousand other things.
#4 Pillow Box that turn into a Cloth Hanger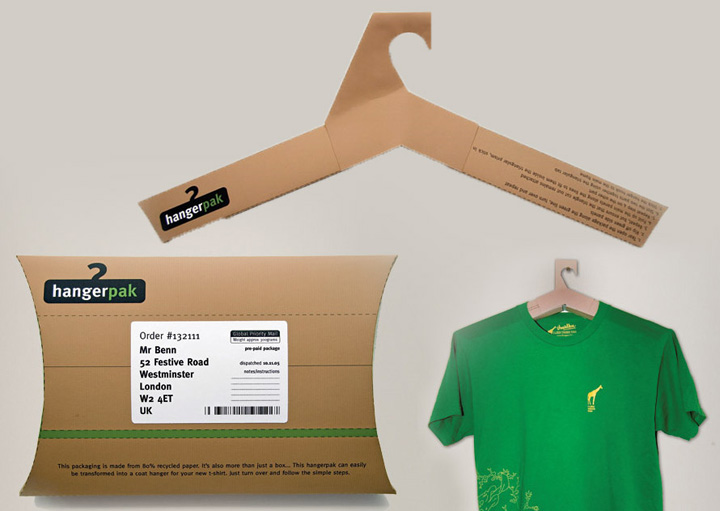 A pillow box that turns into a cloth hanger when opened. Brilliant!
This is one of the awesomest packaging ideas I've ever encountered in my life.
What can be more financially convenient than having a free cloth hanger for the shirt you bought?
This idea saves your customers' time, money, and effort from buying new cloth hangers, if they ever need one for the extra clothes.
#5 Transforma Packaging by Asli Ozcivelek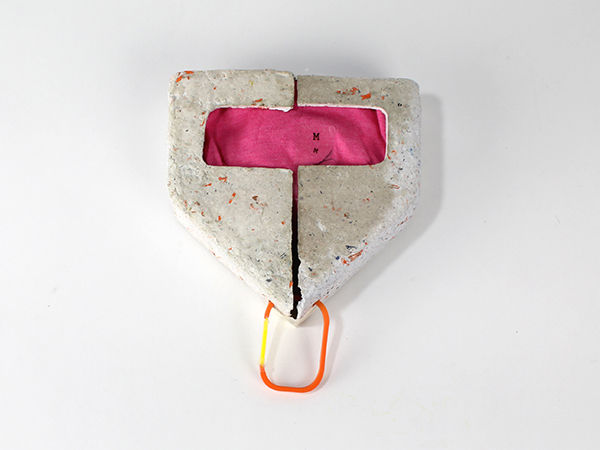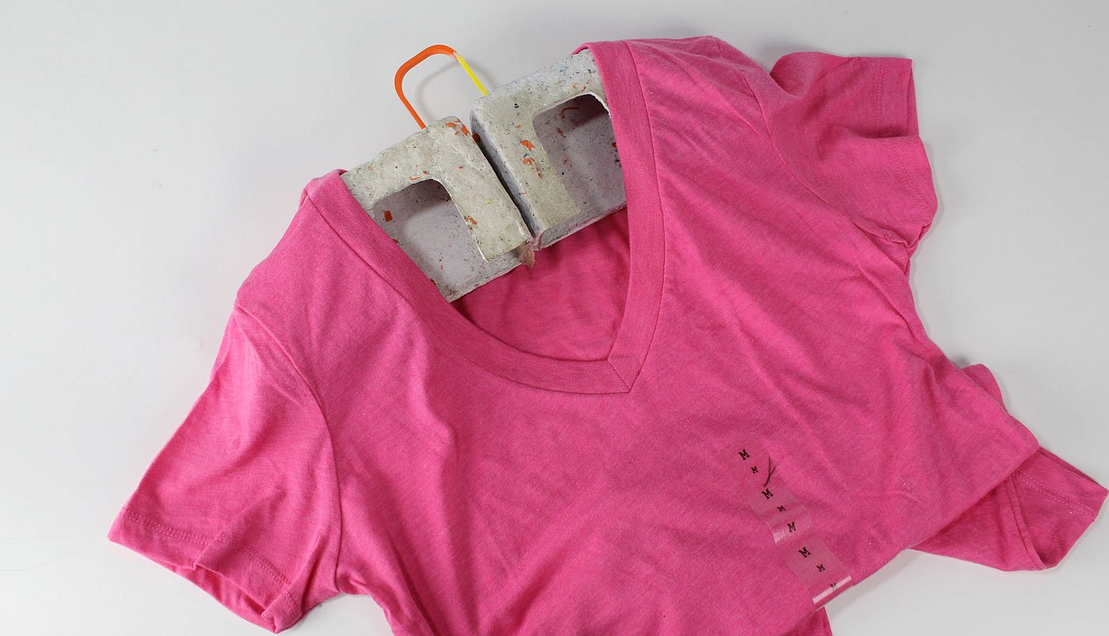 You might be wondering if this packaging is made of metal. I actually thought so too, but it's not.
It's made up of recycled paper, it is also known as paper mache if you're more familiar with that.
So this packaging has a name, "Transforma", and a designer Asli Ozcivelek. Like the previous package mentioned, this one also transforms into a cloth hanger, but with a little more stylish look.
Now we see another reason why paper or cardboard is eco-friendly. They're recyclable too, and it's done without damage to the environment. Just soak them in warm water then make your own paper mache art.
#6 Canvas Bag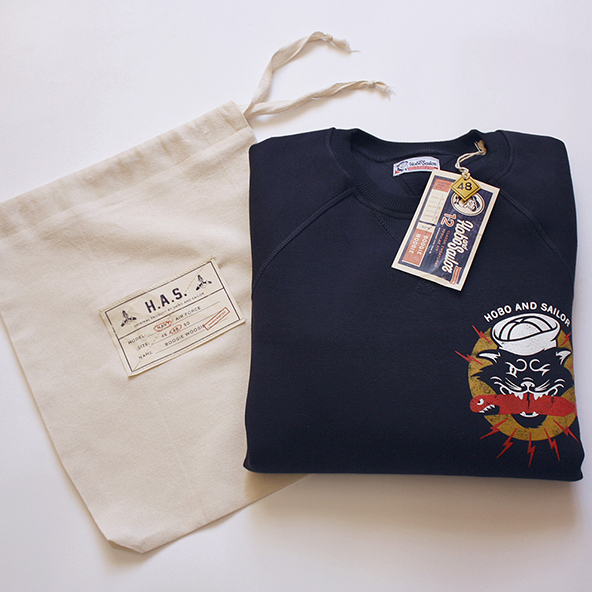 Let's move on to non-paper made shirt packagings, shall we?
We have here a canvas bag you can design and print with whatever you want, maybe a lyrics to your song or a tagline, if it's for a company.
According to many researchers from different parts of the world though, a thousand reuse or recycle of a bag should be done for it to be considered truly green.
I know, it's quite hard to understand why they are not as green as we thought them to be. They are still eco-friendly though, we just have to make sure to recycle them as much as we can before we dispose of them.
#7 Wood Packaging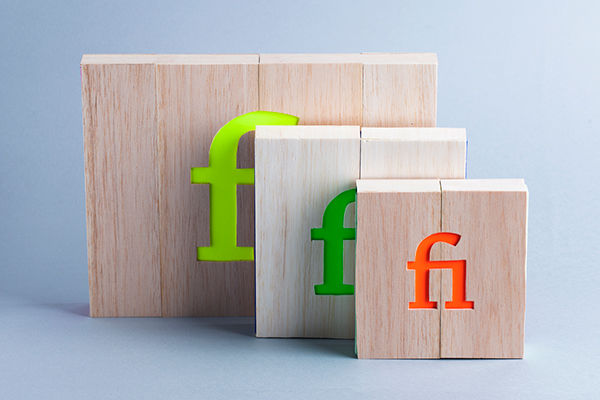 Wood, another biodegradable material we can use for our shirt packaging. Another thing is that it is far more durable than cardboard, which makes it easier to keep and reuse.
With this packaging's design, you can have fun carving some designs on them, just like those letters on the center. What's cooler is that it can be personalized more, by either you or your customer.
If you have a plain one with no carvings, then you can grab a sharpie or some paint and a paintbrush and start hand designing. Your customers can do that to and doodle or paint on them if you leave them with a more simple-designed packaging.
#8 Wooden Tube
Next is another tube, this time it's made of wood. Much like the other wooden packaging, you can either carve your designs or write them down using paint or inks from pens.
What makes this different from the other tube packaging though is that it does not open at the top, like most tubes, instead it opens through a lid along its body.
#9 Tin Can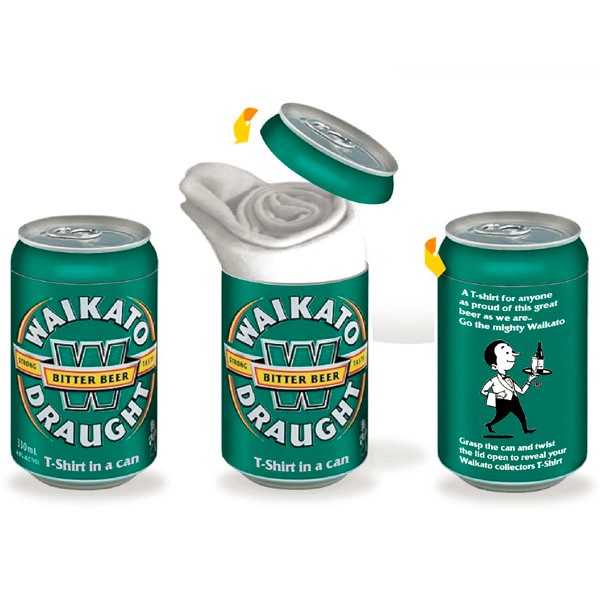 Now we have a tin can as shirt packaging. It's an amazing idea. You can have many things printed on a can, or maybe just keep it simple and leave some area for personalization, like those wooden packaging ideas.
It's great for pranking too. Maybe that'll help bring out a good laugh.
#10 Glass Bottle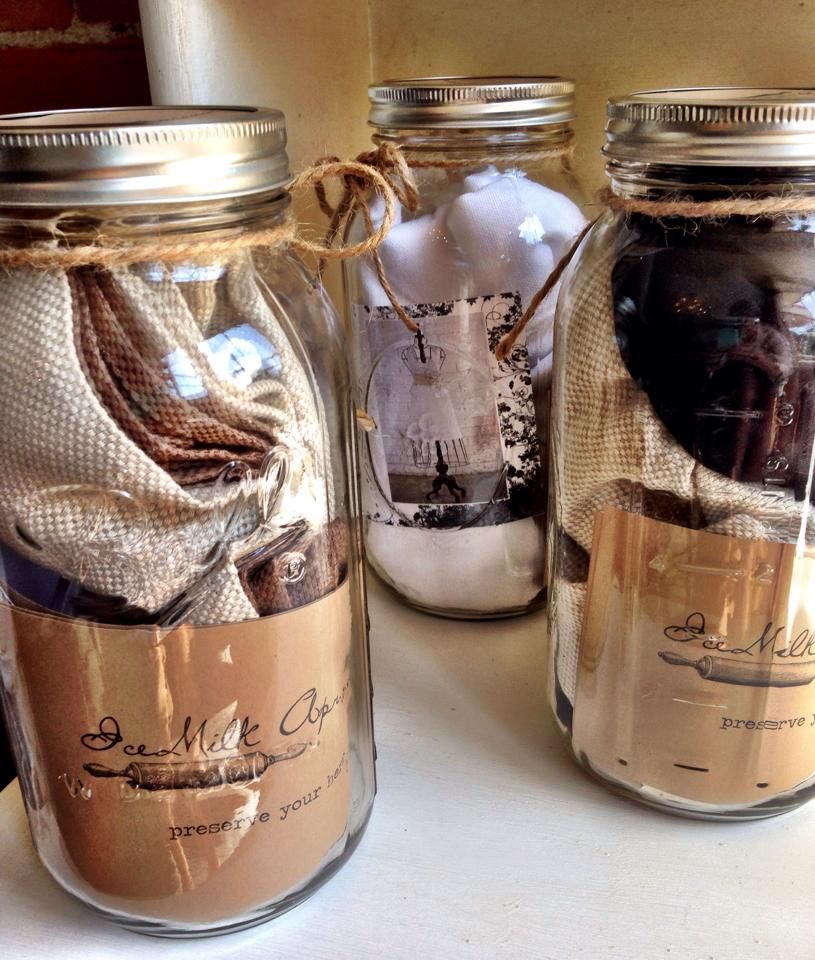 And lastly, we have glass bottles.
Don't they just look beautiful and added with that brown printed paper inside, and brown twine string, who wouldn't love them.
Moreover, the see through glass gives some kind of classy, expensive effect on the product it houses. With that, the visuals and value of the product will surely increase.
Being eco-friendly doesn't only mean that it should be produced with the minimum air pollutants, or made from organic matter. Being eco-friendly also means that it reduces pollution all over the place. And in this moment and time, all 10 shirt packaging ideas are reducing plastic pollution that has been occurring for years in the ocean and on land.
We know that packaging of any product is most likely thrown away, especially plastic and paper. So between plastic and paper it would be best to have paper-based packaging.
Moreover, customers tend to keep more reusable and recyclable packaging so I'm sure that if these replace plastics, we can prevent filling the world with plastic.
Which one is your fave?
Remember, we can do any of these and more for you! So don't hesitate to hit us up!
If you'd like to chat, email our CEO directly at james@unifiedmanufacturing.com!