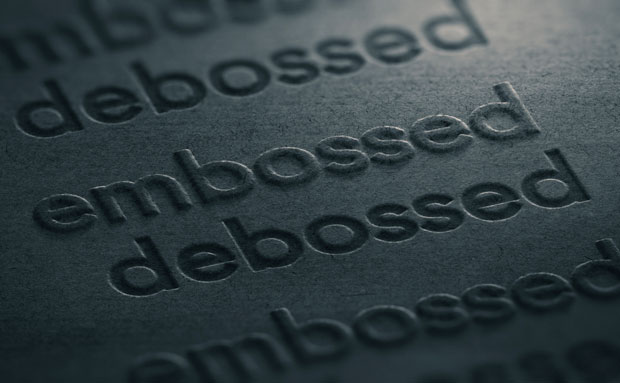 Embossing and Debossing are two techniques that offer the same benefits for many users. Both are used to make a fancy look on an otherwise plain card or printed shirt.
And whether you choose the former or the latter it all greatly depends on your personal taste and nothing more.
But the real question is what is the difference between the two?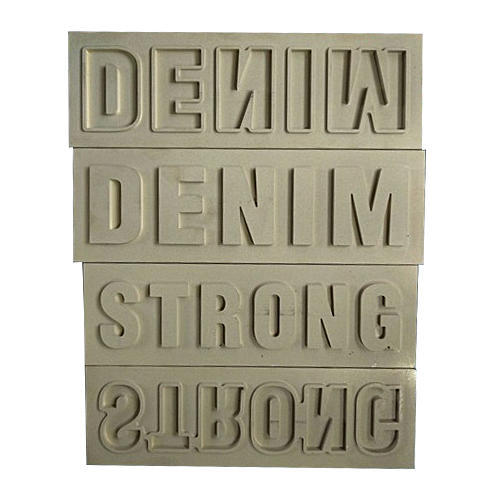 HOW DO YOU EMBOSS OR DEBOSS?
Before we find out the difference between the two, let us first know how it is done. So when you emboss or deboss, you will need something to push your design up or down on the print piece you have.
This something is called a die. It is a metal made of brass, copper, or magnesium. For embossing, two dies are needed (male and female die) while debossing only needs one.
After the die is made, it can then be attached to a heated press. The male die on the top and the female on the bottom for embossing and the die on top for debossing.
You can then put the material on the press and viola! You can now have either an embossed or debossed design on your chosen material.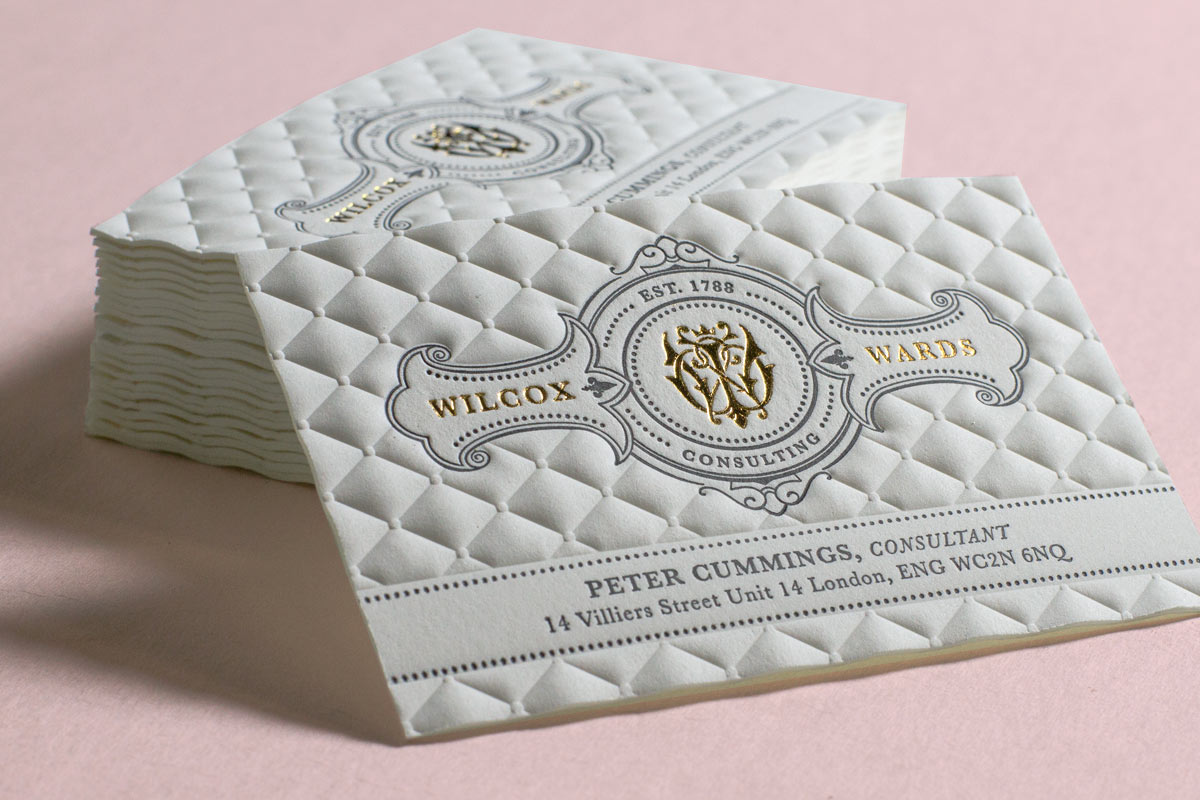 WHAT IS EMBOSSED PRINTING?
So now that we're done with how they're done, let's talk about the two.
Embossed printing is when the image or design is raised from the material you've printed them on. It creates a 3D design on the surface of the print piece. You will have to look out for its backside though, since it is affected when you emboss them.
This does not mean you will have to run away from this technique. You can think of other creative ways to draw your target audience' attention to your print piece's back side.
Different Types of Embossing
So there are numerous types of embossing and you can achieve that embossed print by using these different techniques.
This is the most budget friendly embossing technique, so if you're in a tight spot then you can use this. It is the most basic level of embossing since the material is basically just raised onto the material.
The multi-level technique is just a tad bit better than the first one. In this technique you will have a more detailed embossed design since it helps make a texture around your initial design.
The technique is known for not using ink. So it technically just embosses the design directly onto the material.
For this technique, the embossed design is layered with a second design. The second design will either be done using ink, foil stamping, punching, or re-embossing.
With combination emboss, multiple dies are used at the same time to create the design.
Pastelling emboss gives the withered, antique, vintage effect on the embossed design. To achieve this effect the die is just lightly pressed onto the material
After embossing the material a glaze is added on top of it to leave a shiny finish.
Scorching emboss uses more heat and to achieve a more raised emboss on the material.

WHAT IS DEBOSSED PRINTING?
Debossed printing is the opposite of the former. When it is done, debossed printing leaves a depressed area on the surface of the print piece.
Aside from the raised or depressed difference they have, debossed printing is also different from embossed printing in terms of its backside. As mentioned, embossing affects the backside of the print piece, but for debossing the backside is completely unaffected.
WHAT ARE THEIR BENEFITS?
As I've previously stated, they may be technically different but both techniques offer the same benefits for their users.
Give emphasis
First, it gives emphasis on what you want to give emphasis to. That may be important information on a brochure, or your business' logo on a stationary or shirt. Whatever it may be, an embossed or debossed design will do the trick.
Add texture and visual flair
The question of how the two techniques give emphasis is answered here. The addition of texture on those materials is what gives them emphasis.
Imagine a plain printed shirt or invitation card, that'd be boring. But with a little embossing or debossing, it won't be as plain as it looked. There would be some depth and more visual appeal than before.
Increase a product's value
Embossed and debossed prints offer some kind of elegance to them. If we add an elegant design to the equation, then the product would look like a high quality product more than ever.
Moreover, these two techniques just screams higher quality and value and I'm sure customers would love them more than plain boring prints.

EMBOSSED AND DEBOSSED T-SHIRT PRINTING
We've talked about embossing and debossing in general, so now let's talk more specifically about it. In t-shirt printing, the two have almost the same results. It results in a raised area on the shirt.
There is a difference there though. When we talk of embossing on fabric, the design is the one being pushed from below to create that raised area. But when we talk of debossing on fabric, the areas around the design are pushed downward to make the design appear.
ALTERNATIVE EMBOSSED T-SHIRT PRINTING
Due to the expensiveness of t-shirt embossing, printers have found alternative ways to replicate the effect.
For one we have the Puff Print Screen Printing Technique. To achieve that 3D embossed effect on the shirt, an additive is added onto the ink used during the printing. This additive results in the buildup of the ink creating that raised effect on the fabric.
I must inform you though that, unlike the clean cut 3D effect of the actual embossed t-shirt printing, the alternative one is smoother on the edges.
So that's it! Embossing and debossing, there's not much of a difference right? But there's many benefits you can get from them, so I suggest you start using them now if you're not yet onto them.
Don't overdo things and over use them though, they might look chaotic rather than beautiful if you do. Wish you luck!